Time sure flies when you're having fun. It's nearly time for school to start again already. While I wish we could hang on to summer for a little longer, I am excited to share this selection of products that will make back to school a little easier.

Bleuet
Bleum bras by
Bleuet Girl
are perfect for girls needing their first bra, but also good for any young girl or teen who wants coverage and comfort. The bras are fantastic quality and super comfortable. They also carry tops, camis, and shorts to ensure your girl has all the essentials.
JOYAMO

Back to school doesn't have to be all business. In fact, it can be nice to give kids a little treat to get them excited for the school year. I absolutely love this gorgeous personalized name necklace from
JOYAMO
for that. My daughter loves it, and she feels so special to have such a lovely piece of jewelry designed just for her.
Eco Lips

Fashion meets function with these
Eco Lips
tinted lip balms. My daughter is at the age where she always wants to wear makeup. At 10 years old, I don't feel she needs much for everyday occasions like school, so this is a great compromise. She gets the added glam of colored while she's moisturizing them and protecting them from the elements. They also have a fun fruity flavor.
Kids Crafts
The
LeadHER collection
from Kids Crafts is perfect for all the strong, brave, intelligent future leaders headed back to school. The items feature aspirational female figures and insightful quotes to motivate their young successors. With positive affirmations like "Be Kind" and "Make Today Amazing" they are sure to bring a smile to your child's face every time they sit down to lunch.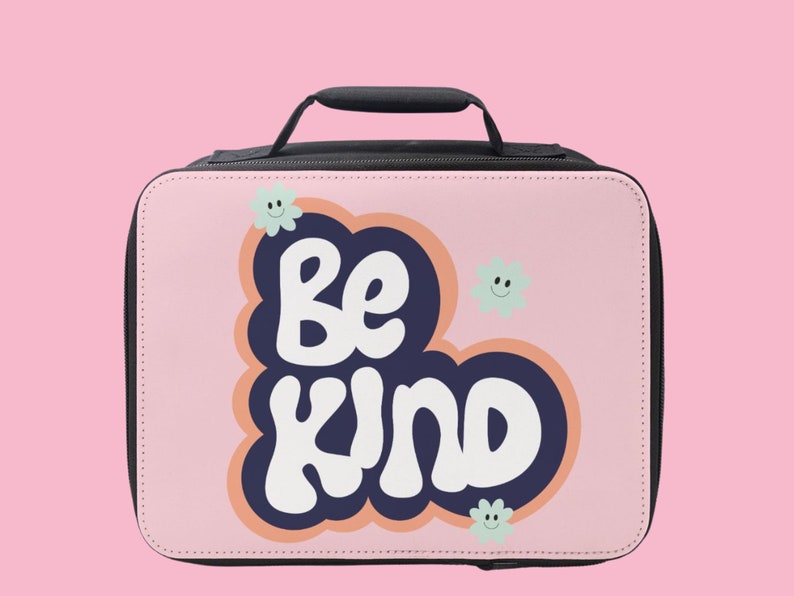 Rule Breaker
Rule Breaker
snacks not only taste great, but they are better for you. These plant-based treats are nut free and allergy-friendly making a much safer choice for public schools where some children may have severe allergies. They are also vegan, gluten-free, and lower in sugar than traditional sweets. The individual portioned packs are ideal for lunchboxes.
Little Spoon
For the preschool or kindergarten crew,
Little Spoon
delivers fun, healthy meals, smoothies and more. With real ingredients in kid friendly recipes, individually packed and ready to heat or eat, these products save parents a ton of time while still providing balanced, nutritious meals.
Buzz Tea
Just because school is starting doesn't mean summer has to end, especially for grown ups. Ride out the tail end of the season with delicious and refreshing
Buzz Tea
ready to drink hard iced tea. 6.5% alcohol by volume. Available in Original, Half and Half, and Peach flavors.
Clubtails Cocktails

Another one for the parents.
Clubtails
are an easy, delicious way to unwind after the kiddos go to bed. With 10% alcohol by volume and exciting flavors like Long Island Iced tea, Bahama Mama, Watermelon Margarita, and more, they are sure to make any night a party.
Allyoos
This female-founded company boasts a 99% plant-based hair care line that is made for all of "YOO" Made with gentle and safe ingredients for ll the clean-leaning, creatively-inclined, curly, straight, thin, thick, full, frizzy, wavy, and fro-y. In other words, it's made for
Allyoos
.