Students always love to play and they have a nice time away from books. To help them with this, teachers usually try to incorporate craft classes into learning, where students get to explore their creativity and imagination through the creation of different crafts. The good thing about it is that there are no limits when it comes to classroom craft lessons. Imagination and creativity, as they say, are unlimited.
As a teacher, you would want to keep your students trying out refreshing and original craft ideas. There are lots of unique craft ideas you could try out with your students to keep them engaged. Well, here are three craft ideas you could incorporate in your craft classes today.
Currently, there has been a surge of many superhero figures such as the Wonder woman, Hulk, Batman, Superman, and Black Panther among others. Students usually will always have their favorite superhero and would mimic them at any given time.
So, you can get your students to explore their creativity by coming up with their own imaginative superhero. They can develop a superhero character from their own imagination. From the craft, you will have the opportunity to see how far they can use their imagination and creativity. To make it interesting, you can also get involved so that they can feel you are also part of the process.
Kids love animals and they will always be fascinated by them. So, having them craft their favorite animal can be a good craft session. For instance, you could try coming up with 5 animals and group the students into the 5 animal groups depending on their preference and have them create animal crafts.
Also, you could have them create an animal book. Try getting different wildlife magazines and get the students into groups and have them cut out all the animals in the magazines and then create an animal book out of them. Afterward, they can creatively design their respective books and present their final presentations before the other groups. The essential thing is to keep things fun and engaging.
Well, there are numerous holidays and events happening throughout the year and this can form the basis of your craft lessons. Halloween, Thanksgiving, Christmas, Independence Day, and other events can offer good craft ideas. For instance, during the Halloween week, you can have the students craft simple Halloween items such as cards, badges, and attires. For Christmas, you can have them create Christmas cards, banners, badges and simple gifts for their fellow students, teachers and family members.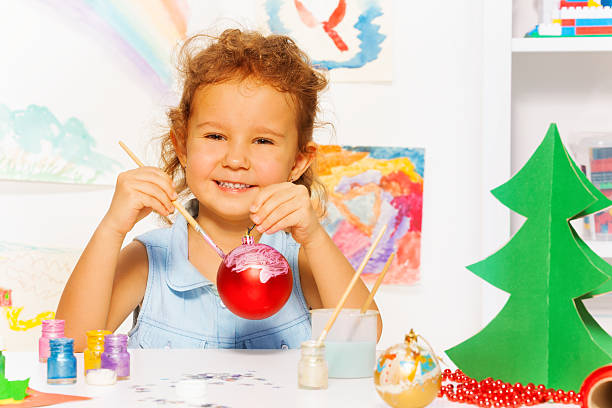 Another creative idea would be to have them engage in craft lessons based on celebratory days. For example, during the World's Environment Day, you can have your students create environment related crafts to celebrate the day.
Be sure to get the best
Classroom Supplies for Teachers
to ensure your classroom craft ideas come out perfectly. Whatever art and craft supplies you are looking for, may it be painting products, beads, collage trays, frames, buttons, pebbles, mosaic squares and more, you will surely find it.