Wow the year is flying by. It has already been a month and it's already time to get ready for Valentine's Day. I have a bunch of great gift suggestions that I am super excited to share with you all.
For Her
Isabella Handbag
A good handbag is a staple for every woman. This stunning Italian leather
Isabella
bag from Domini Leather is a gift that is both practical and luxurious. It is sure to wow her and bring her joy for years to come. This gorgeous bag comes in five beautiful colors. Choosing just one was so hard, but I went with the show-stopping red version, so fitting for Valentine's Day.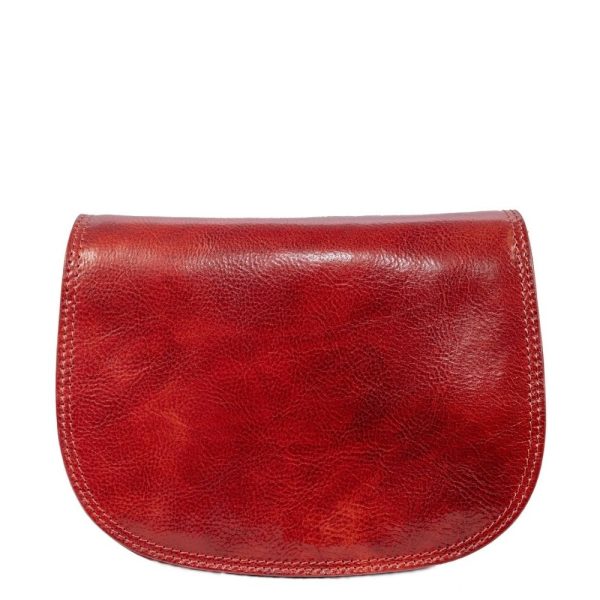 Groovy Girl Gifts
This whole site is full fabulous gifts, almost all of which can be personalized. I love personalized gifts because it shows that you chose this just for them. It shows intent and thought and turns a good gift into an unforgettable one. I chose the
Personalized Wine Decanter Set
(for some lovely friends of mine getting married just before Valentine's Day) and it is absolutely gorgeous!
Stem Savvy Brew
Stem Savvy Brew has a wide selection of fabulous coffee and STEM focused products. The Self-Empowerment for women to do anything, and the coffee and to fuel them while they do. Not only are the products raising awareness for women in STEM, but 10% of the profits go to after-school hands-on STEM programs.
Not only is it a great cause, but the products are super fun, like the
Brilliant, Beautiful, Badass Steel Tumbler
and the
Fearless Candle
.
JoyAmo


Jewelry is always a great choice for Valentine's Day. What better way to celebrate your love than with a gorgeous
2 Hearts
couple's name necklace. This stunning heart-shaped pendant comes personalized with two names and two birthstone. It also comes in a choice of three finishes: Sterling silver, 18k gold plating, or 18k rose gold plating. So you can wear your heart on your sleeve, and she can wear it on her neck.

Walton Wood Farms
Sometimes she needs some "me time". It's so easy to care for everyone else that you forget self-care, but it's so important, and the greatest gift you can give yourself (or someone else.) It goes even better with a fabulous gift box of spa quality goodies, though. Walton Wood Farms has the solution, with their fantastic Self Care Gift Sets.
The
Week From Hell Set
includes Hand Rescue (4oz and 2oz travel size), Nourishing Body Oil, Shea Butter Sugar Scrub, and 100% natural lip balm all in a luscious Grapefruit and Brown Sugar scent.
The
Good JuJu Set
has the best of both words blending personal care with "treat yourself". Includes Body Oil, Hand Rescue Cream, Bath Bombs and lip Balm, all in a refreshing Satsuma Orange scent, plus Chocolate Covered JuJubes for an indulgent treat.



For Him
Groovy Guy Gifts
I chose the amazing Stud Box for hubby. It is so striking. Everything is well made and high quality and the personalization just makes it so special. Even the box is a personalized keepsake. The gifts are practical and manly, but still refined. I love this set. Groovy Guy Gifts has so many other wonderful gifts and
gift sets
too.
Tani

Give him a pair of
SilkCut Lounge Shorts
from Tani for a gift that is both practical and indulgent. Made from natural materials, your best lounge pants are biodegradable Whether you wear them around the house or as pajamas.


Walton Wood Farms
Men like self care too! Walton Wood Farms has tons of great stuff for men as well.
The Canadian Solid Cologne
will make a great gift and is the perfect accessory to a romantic Valentine's evening. The 2.5oz tin is carry-in safe which is excellent because you will never want to travel without it.
For Anyone
Thriae

Thriae is a small business that offers truly remarkable scarves, shawls, towels, throws, and blankets made from 100% hand-loomed Turkish cotton. There is something so special about a hand made gift. From the extra love and care that goes into it to the fact that any small variance essentially makes the piece one of a kind, it's an importance that can't be replicated with anything mass produced.
I got the
Pergamum Blanket
(Storm with Natural Stripe) and it is absolutely stunning. It is just the right size and thickness. Perfect for cozy snuggles on the couch. I am in love.




Janie's Cakes
I love food gifts, especially sweets, and I have tried almost every kind you can imagine. That is why it is such a high honor when I say that Janie's Cakes are the best cakes I've ever had. My favorite so far is the Italian Jane, but this time, I got the
More Amour Jane
. It's like death by chocolate in the best possible way. Chocolate pound cake, filled with a chocolate sauce, and topped with chocolate shavings.
Janie's Cakes are made with all-natural farm-fresh eggs, real butter, and real cane sugar, with no preservatives and no fillers.
Nudge Goods
Natural personal care products from Nudge Goods make a wonderful practical gift or the perfect way to get ready for date night. The
Oral Care Box
has everything you need to keep your smile bright and healthy and your breath kiss ready.
Cookies & Dreams

Who doesn't love sweets? They are one of my favorite gifts to give and receive. I especially love when the company is as inspiring as Cookies & Dreams. Through many hardships and setbacks, they persisted and are thriving. In addition to several strorefront shops (with more on the way), they ship their scrumptious cookies nationwide to spread joy (and deliciousness) far and wide.
I had the pleasure of trying several of their amazing Valentine's Day gifts: The
Berry Best Heart Shaped Cookie Cake
,
Fan Favorites Gift Box
, and
S'mores Sammies Kit
. Spoiler alert - they are all to die for!