In 2002, the Sarbanes-Oxley Act was designed in an effort to protect investors from fraudulent business practices by public corporations. This was a positive change for investors, but made for a larger regulatory burden on businesses. The penalty for SOX non-compliance can be quite severe. Financial loss, reputation damage, dipping stocks, required remediation, and more, are all examples of the cost of SOX non-compliance.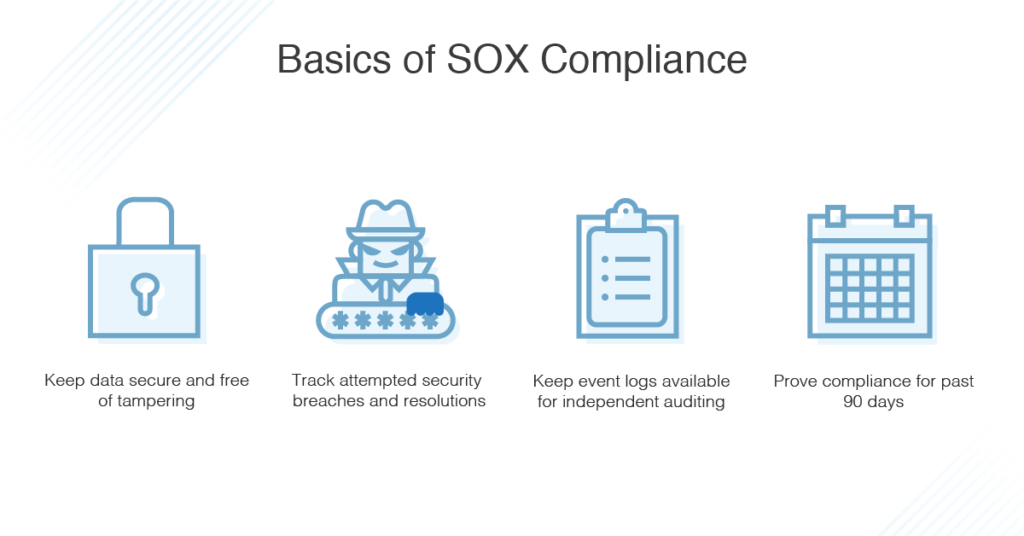 The types of practices the SOX act prohibits are: altering (shredding, mutilating, destroying) or falsifying documents, certifying misleading or fraudulent financial reports, failing to report material conditions or financial changes in real time (as timely as reasonable), and failing to file regular financial reports with the FEC. Some of these sections carry the potential for heavy jail time if violated.

While these measures certainly are essential for a transparent (therefor trustworthy) business, the mental strain and worry of accidentally making a mistake can seem more like a a negative to business and workers. Just more stress.

The good news is that there are many SOX compliant software options that can easily ensure these regulations are being followed appropriately. I found a great list of the top SOX compliance software solutions.
Implementing software that has built in checks and automatically comply with the SOX regulations can help alleviate some of the weight off of your (and your employee's) shoulders. Modern businesses require many different financial applications, such as SAP Oracle, Workday Financials, and more. It can prove difficult to keep them all SOX compliant.
Thankfully, solutions such as Pathlock, can help monitor all of the data from these applications, to monitor that data for segregation of duties (SoD) exposures, business process exceptions, or IT general control failures. It tracks and logs all suspect behavior and generates reports that are suitable for SOX requirements.

Not only can it find and isolate these types of violations, Pathlock can also take action immediately when it detects suspicious activity by blocking transactions, masking data, sending alerts, or ending sessions.

When the stakes are that high, no business can afford to cut corners or take risks with their SOX compliance. And the easiest, safest way to ensure these requirements are met is by implementing SOX compliant softwares that are made to watch for and correct any problems before they turn into bigger problems.
I still have a lot to learn about the SOX act and SOX compliance, applications, and software, but I am thankful I started getting informed and taking action before it became damage control instead of damage prevention. Never take unnecessary risks with your business. It is much too important.

If there are pertinent facts about the SOX act or SOX compliance that I may have inadvertently omitted, I would be very glad to be corrected. I am always willing to learn and improve on my shortcomings. And I want to have the most informed views I can to share with my readers. I think the sharing of knowledge between strangers is one of the most useful tools we as a people have, and we should start making better use of it.