Prepare your skin
One of the essential things to do before applying any makeup is to ensure that your face is ready. The first step is always to clean your face to remove any residue of dirt, oils, or any left-over makeup. Cleaning your skin well will help it glow and will ensure that you do not have a nasty breakout of pimples due to clogged pores. Once that is done, the next thing is to apply a face primer. This will help even out the surface of the skin and thus grant you a smooth appearance.
Use the right foundation
To achieve a polished look, you must select the right shade of foundation. One of the frequent skin mistakes that people often do is getting the wrong shade of foundation. Getting a shade that is either too dark or too light will leave your face mismatched, as compared to the skin on your neck or the hands. If in doubt, consult a professional who will help you pick out a foundation that suits your face nicely. Always remember to apply it evenly.
Select the right eye shadow
Pride events often give you the freedom to experiment with a lot of bold colors, such as bright reds, yellows and blues, and even neon types. If you wish to, you can use makeup to compliment your outfits, along with other accessories such as jewelry, handbags, or statement pieces. Eyeshadow in particular helps a great deal, as it comes in different shades and colors. For your pride makeup, you can even consider getting glittery eye shadow which will help to highlight your eyes.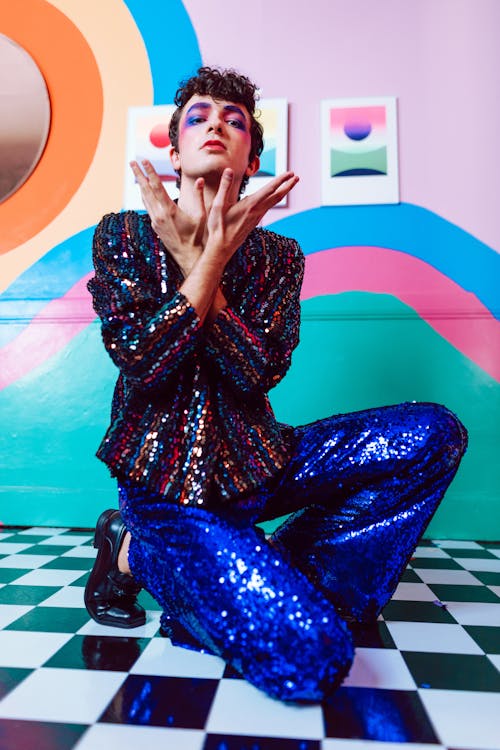 Line your eyes
Eyeliner is a simple but very effective addition to your makeup. When well done, it will help to make your eyes pop and give you that extra confidence boost that everyone needs. We know it may be a little intimidating trying to do a smooth cat eye on both ends, but you can just keep it simple. You do not necessarily have to start with a bold extravagant look, but you can just do a single smooth line, which will work just as well. Do not neglect your eyelashes also, as they help to frame your eyes. There is a wide variety of extensions available that you can try out. If you do not wish to get extensions then you may just keep it classy with a good mascara.
Some random tips
Always have wet wipes with you, as these are essentially good to wipe off any smudges on your face in case you need to retouch your makeup. Put on waterproof makeup, as this will help it last longer throughout the day. Carry a bag of makeup essentials like a compact or lipstick, as these often come in handy when you need to redo your makeup or help another person out. At the end of the day, no matter how tired you are, ensure that you wash it all off, and moisturize for healthy, glowing skin.