I am so excited to announce that this year, for the first time ever, Welcome To Rockville will take place in Daytona Beach, Florida. This was supposed to happen in 2020, but with the pandemic postponing all live events, it will now be this year. As a huge fan of music and festivals, I am so thrilled to have such an exciting festival taking place so close to where I live.

The lineup is stacked! While, of course, the headliners are fantastic, I am super excited by some of the newer acts, such as Badflower who are quickly becoming one of my favorite bands of all time. They were the last band I saw before concerts were shut down, and they put in an incredible show. If you have the chance, I highly recommend seeing them live, especially at Rockville.
Tickets are on sale now. https://rockville.frontgatetickets.com/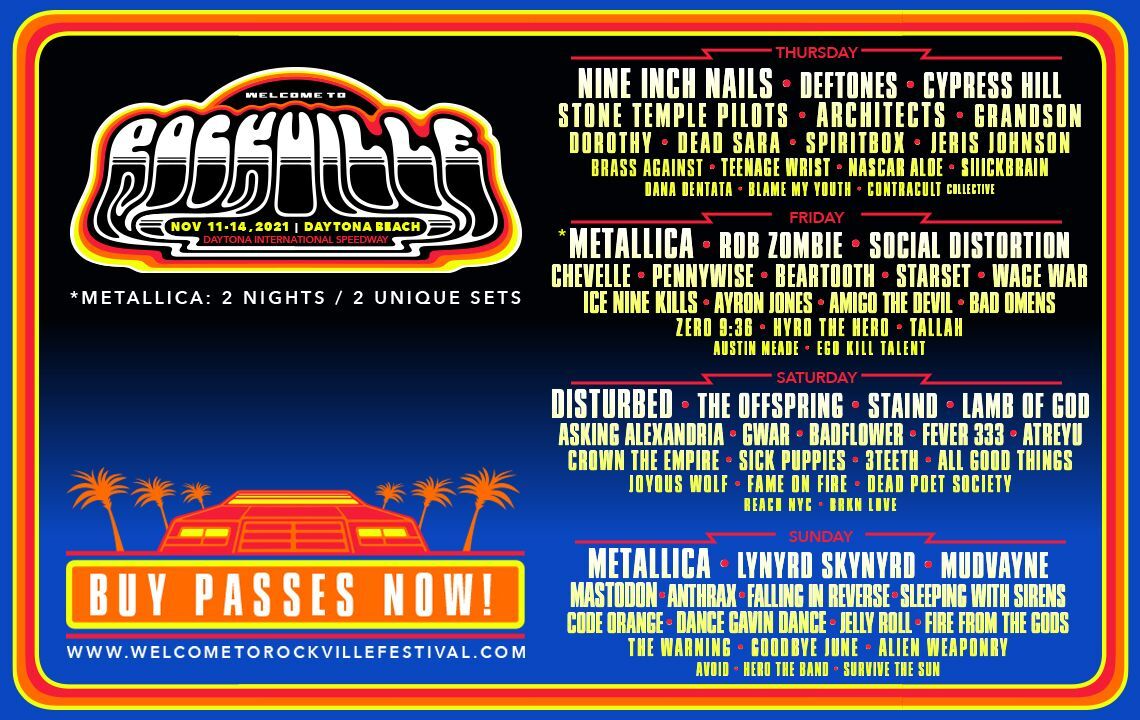 If all goes well, I will be covering the event this year, so stay tuned for all the amazing reviews and photos from the shows. Let me know if you plan to attend and who you are most excited to see.